Pregnancy - Overview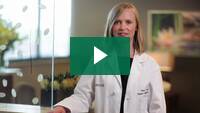 When you're expecting, you expect the very best care—for yourself and your baby. As the only OB/GYN program in the state ranked by U.S. News & World Report as one of the best in the country, UAB OB/GYN's team of medical professionals specializes in exceeding your expectations for pre- and post-natal care. UAB OB/GYN physicians provide the highest level of private, personal and professional care you can rely on at this special time in your life.
We understand that every woman imagines and experiences her pregnancy and delivery in a different way. Because every story is different, we get to know our patients on a personal level, so we can assess your specific needs—and those of your family. This means that your doctor will see you at each visit and will deliver your baby in most cases, and ensures that we are equipped to provide you with the thoughtful, personalized care you deserve every step of the way.

Download the UAB Medicine Prenatal Care Book »
Giving birth at UAB means access to the new UAB Women and Infants Center, which provides a level of care to moms and new babies that is unmatched in Alabama. From routine pregnancies to multiple births, UAB's team of experts covers the full spectrum of newborn care. High-risk OB specialists and neonatologists are present in house 24 hours a day, every day of the year, should a routine delivery become not so routine. In Birmingham, this onsite, round-the-clock level of care is found only at UAB. Mothers and babies also have the peace of mind knowing that the state's only Level IV Newborn Intensive Care Unit, providing the highest and most comprehensive level of care, is housed at the Women and Infants Center. When seconds matter, this can make all the difference.
The award-winning Women and Infants Center features all private neonatal intensive care nursery and continuing care nursery rooms. It also offers private labor, delivery, recovery, antepartum, postpartum, and gynecology patient rooms. The private room design enhances maternal, family, and infant bonding. Specialized isolation rooms and rooms designed for twins and triplets further enhance the family atmosphere. Family support spaces include lounges, kitchenettes, dens, play areas, and sleeping accommodations for a support person. The Women and Infants Center features hotel-like amenities, like wireless internet access, made to order room service meals, and flat screen TVs and DVD players in every room.
You will also have access to a host of related services for your convenience:
one to one nursing care in Labor and Delivery
private mother-baby rooms with rooming-in for well newborns and sleep space for spouse or support person
well-baby nursery if mom needs a nap or baby needs routine monitoring or treatments
state-of-the-art c-section suites and an anesthesia recovery area providing well-infant care in the same room with mom
a nutritionist/lactation counselor
an OB/GYN laboratory
4D ultrasound testing
breast evaluations
childbirth education and breast-feeding classes
a nurse practitioner and Magnet-certified registered nurses on staff
genetic counseling and amniocentesis
anesthesia services
certified diabetic educator
Whether you're planning a pregnancy or having your first baby — or your third — this is the most important time in your life, and we want you and those closest to you to remember it joyfully. Miracles happen here every day. We look forward to sharing in yours.
For appointments call 205-934-9999 or toll free at 800-UAB-8816.